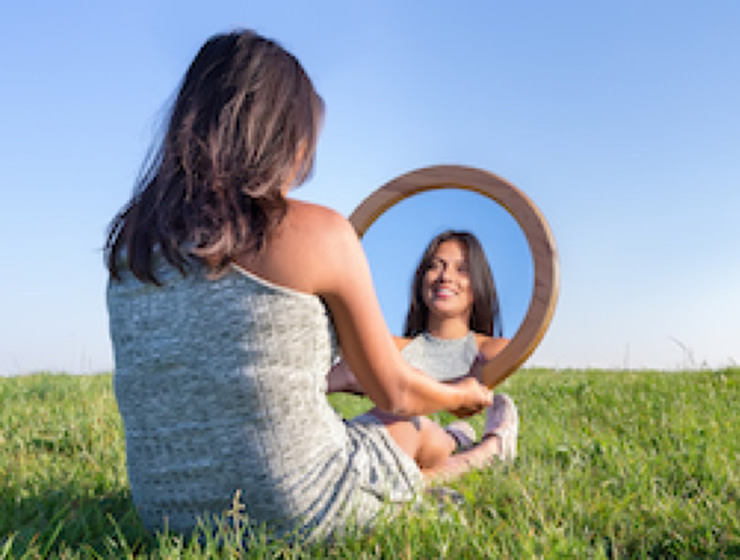 Boiled down to its simplicity, self-esteem simply means accepting your intrinsic goodness, and appreciating yourself for who you are — faults, foibles and all. If you enjoy a good and healthy self-esteem, you are able to feel good about yourself for who you are.  You  appreciate your own worth, and take pride in your abilities and accomplishments. You also acknowledge that while you are not perfect and have faults, those faults don't play an overwhelming or irrationally large role in your life or your own self-image (how you see yourself).  Put another way, you have a strong sense of self-worth.
Of the many factors that shape our lives, our sense of self-worth is the single most important determinant of the health, abundance, and joy we allow into our life.
To the degree we doubt our worthiness, we limit or sabotage our efforts, and undermine our relationships, finances or health.
WHAT MIGHT NEGATIVELY INFLUENCE MY INNATE FEELINGS OF SELF-WORTH?
Our sense of self-worth (or deservedness) comes from many influences, beginning in our early years.  In particular, judgements placed upon us by others become internalized.  The source of self-worth issues is complex.  Even people from stable and loving households, but with extremely high standards, may grow up with self-worth issues.
In addition, modern society seems to put undue emphasis on materialistic indicators of self-worth, like what kind of car you drive, what school your kids attend, what your grades are, how big a house you have, or what your title is at work. If you succumb to believing these criteria are measures of your worth, you are in danger of diminishing your sense of self-worth or self-esteem.
HOW WILL I KNOW IF MY SELF-ESTEEM IS LOW?
We all experience moments of self-doubt. Maybe we're faced with a choice that leaves us confused about what we want; a conversation where we feel inauthentic and disconnected; or a mistake that makes us question who we are deep down.  However, if you constantly experience these doubts, and generally feel unworthy and not good enough, your self-esteem is compromised. This does not serve you well and can be improved.
HOW MIGHT ATTENDING COUNSELLING AND PSYCHOTHERAPY HELP IMPROVE MY SELF-ESTEEM AND SENSE OF SELF-WORTH?
Most likely, you have lost touch with your intrinsic goodness – your courage and humanity – and allowed your perceived worth to be covered over by memories of a thousand mistakes, real or imagined, so that you feel only partly deserving of life's blessings.
Just like two detectives working together, I will assist you to get in touch with your intrinsic goodness, your strengths and weaknesses, with which you have lost contact over the years.
Contact Mary
Book a Skype Session